It's okay. It's not just you. Most dental practices experience failed marketing. But why is that?
Well, think about it. If you're buying the same generic, cookie-cutter 'marketing packages', from the same marketing agencies, as every other dental practice in your area….then what else would you expect? Add to that the fact that there's literally no way you can out-spend the corporate dentistry giants around you ….and well, you'd be right to think the situation is completely hopeless.
Except that….it's not! That's right. There absolutely is a way to differentiate your marketing from that of all your competition (including the corporate giants). But it requires a completely different way of thinking. Click below to join me as we discuss how!
I hope you find this video helpful as you look to improve the results of your new patient marketing, and grow your practice. If you'd like to talk through this together, 1:1, and what it means for your practice, simply click on the following link, and sign up for a complimentary consultation:
calendly.com/kentsearsconsulting/complimentary-consultation
I look forward to talking with you soon!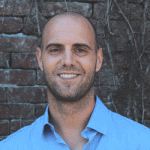 About Kent Sears
Kent provides over 15 years experience in consulting and marketing strategy. His work has spanned the globe, in both public and private sector, with leading companies such as Microsoft and T-Mobile. He brings his corporate experience to help private practice dentists realize their full business potential through more effective marketing strategies to stay competitive in the rapidly changing world of marketing and healthcare.