"What's going to be the next hottest marketing trend?" Daniel asked me.
Daniel is a young, up and coming dentist in South Florida. He just bought into a group practice, where he's been employed as an associate for the past five years. He's excited to finally be an owner. And he's ready to shake things up.
Good for him!
When I spoke to Daniel last week, I could clearly hear the energy coming through in his voice. He's ready to go! He doesn't just want to figure this 'practice ownership' thing out. He's got his eyes set on establishing the premier dental group in his market. And he knows that high-performing marketing is critical to his goal.
I love the energy! And the desire to win! However, I had to keep Daniel focused during our consultation.
While specific elements of marketing can seem 'hot' or 'sexy' (like Instagram or TikTok), let's be real here…the majority of what encompasses a winning marketing plan can often seem rather vanilla.
That competing dynamic often causes a lack of focus, and in turn, a lack results for many dentists and their dental practices.
What you're often hearing in industry publications, and from marketing companies, is a constant flood of "what's next", "what's hot", or "what's going to be the new trend" in new patient marketing for successful practices.
And that's totally fine… to some extent. Look, marketing is a very fluid field. And it's important to stay on top of the latest trends.
However, too narrow of a focus on the latest and hottest "trends" can often leave dental practices falling far behind on the more "fundamental" elements of their marketing.
Let me give an example. There is a tremendous amount of focus on social media marketing right now in dentistry. I've got no problem at all with that. It's certainly an important element of your overall marketing. But it's only ONE element…out of many…in what should be a much, much broader strategy.
And here's where I do have a major problem. When I see marketing companies and industry "experts" over-hyping and over-selling the benefits of social media in and of itself… and (very purposely) mis-leading dentists to believe that it's the be-all, end-all to all of their new patient marketing challenges.
These marketing companies and industry "experts" are grossly misleading dentists in their quest to sell their pre-packaged products and programs around a particular topic (like social media).
I'm not saying these products and programs can't work. But I'm saying there has to be a broader perspective on this stuff, or you will become too narrow in your marketing focus, and lose sight of how to effectively grow your practice.
I've seen it too many times. Way too many times! My conversation with Daniel was yet one more instance of it. I sincerely hope it's the last, but I'm pretty sure it won't be. 😉
Key Takeaway:  Marketing can (and should) be totally fun! But it also requires discipline and focus. Keep that in mind the next time some "expert" is trying to convince you to buy their product or package which represents the next "hottest" trend in new patient marketing. Don't just fall for what's "hot". Keep your vision focused on a comprehensive plan that actually delivers "results"!
Grab some time and let's discuss your growth goals and what success looks like to you. I'll walk you through what's needed to get there, and we can determine if it's a good fit for us to partner together in making that happen.
Simply reply to this email, or click on the button below, and sign up for a complimentary consultation:
https://calendly.com/kentsearsconsulting/complimentary-consultation
I look forward to talking with you soon!
Sincerely,
Kent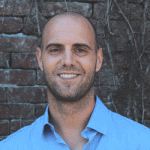 About Kent Sears
Kent provides over 15 years experience in consulting and marketing strategy. His work has spanned the globe, in both public and private sector, with leading companies such as Microsoft and T-Mobile. He brings his corporate experience to help private practice dentists realize their full business potential through more effective marketing strategies to stay competitive in the rapidly changing world of marketing and healthcare.