There's a common misbelief among dentists that you must spend more money to generate more new patients. Let me tell you…this couldn't be further from the truth!
Of course, there are important investments you need to make in your core marketing. And on occasion, yes, you do need to spend more to generate additional new patient growth. But, for most dental practices, there is plenty of opportunity literally just sitting right in front of them.
And much of that opportunity is in prospective new patient phone calls. In fact, some offices, could literally double the number of new patients (yes, I've seen it with my own eyes!) just by enacting these three steps:
Answer every single call. No exceptions! Look, missed calls are a death blow when it comes to new patients. Do you really think those prospective new patients are going to call you back? Or wait around for you to return a voicemail? Spoiler Alert: They're not. They've already scheduled an appointment with another office that answered their call. So, get a second line if you need (or a third). Have a backup person on point to answer overflow calls. Use an off-hours call answering service. Whatever it takes – do it! Your goal is zero missed calls and zero calls going to voicemail. It's that simple!
Get the right person in the role. You need someone who is friendly, knowledgeable and effective in answering your prospective patient calls. This is the first live interaction that prospective patients are going to have with your office. It needs to be top notch! I've seen so many offices where the person answering the calls sounds like their annoyed to even be taking the calls, or unsure of what services the practice offers or what insurances the office accepts, and/or doesn't even try to schedule the patient for an appointment. When you consider that you could be paying up to $200 or more for that new patient lead, you quickly realize what a problem having the wrong person on that phone call can be.
Measure and reward. Use an automated call tracking and recording system to monitor your staff's call handling quality. Spot check and provide feedback. You should also put specific goals in place (i.e. # of new patients, % of calls converted) and pay out incentives for attaining those goals. Your team needs to know exactly what's expected of them. And you need to provide them with feedback and reward their performance when they achieve it.
Look, this stuff really works! I've seen it work across the offices I partner with. I've seen practices more than double their number of new patients just by implementing these three simple steps!
So, instead of spending more money on advertising to just drive even more calls with an ineffective conversion rate… why not focus internally on your call answering process (with the above recommendations) and get better results with the leads you've already paid for!

Looking for better results from your marketing?
Grab some time and let's discuss your growth goals and what success looks like to you. I'll walk you through what's needed to get there, and we can determine if it's a good fit for us to partner together in making that happen.
Simply reply to this email, or click on the link below, and sign up for a complimentary consultation:
https://calendly.com/kentsearsconsulting/complimentary-consultation
I look forward to talking with you soon!
Sincerely,
Kent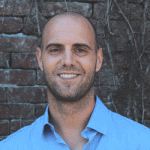 About Kent Sears
Kent provides over 15 years experience in consulting and marketing strategy. His work has spanned the globe, in both public and private sector, with leading companies such as Microsoft and T-Mobile. He brings his corporate experience to help private practice dentists realize their full business potential through more effective marketing strategies to stay competitive in the rapidly changing world of marketing and healthcare.