Last Friday, I had an opportunity to speak with Missy. She's the owner and lead dentist of a three-doctor, general practice in Tennessee. Missy has owned her clinic for over 10 years now, and she's pretty knowledgeable when it comes to the business side of dentistry, and especially in managing her new patient marketing. In fact, she's overseen the growth of her practice all the way from a scratch start-up to now producing more than $2.4 million in revenue last year. Not bad at all, right?
Missy reached out to me a couple of weeks ago to talk marketing. She wanted to discuss a couple topics specific to her growth strategy, and also to see if I had any thoughts for her on areas of additional opportunity.
Now, I love getting these kinds of message from dentists. Absolutely love it! The ones, like Missy, who are just killing it already, but who also have their sights set on bigger and bolder targets. To be clear, Missy is already well head of the game when it comes to her marketing sophistication and practice growth. But she knows she can do better… and she's looking to find out exactly how.
So, Missy and I chatted about her practice and her marketing. We covered a good range of topics. But, one topic in particular, really struck an important chord, and that's what I wanted to share with you today.
That's because it's proof-positive that even high-performing dentists and dental practices (like Missy's) still have a lot of growth potential once they move beyond the generic, cookie-cutter marketing packages that are so widely used today… and instead move towards a highly customized, growth-centric marketing strategy.
At one point, well into our conversation, I asked Missy about her office's in-house dental membership plan. I said to her – "Missy, I see from your website's 'Financial Options' page that you offer a dental membership plan. That's great! Tell me more about how you are marketing that program for new patient growth."
Missy replied – "Well, like you saw, we mention in on the website. My team usually posts about it on our Facebook page a couple of times per month. We've got a few display posters up around the office. And we also have some brochures that our Treatment Coordinators use to talk to new patients about the program if they are having financial challenges. The 15% savings on non-preventative services is really attractive to cash-pay patients who are considering elective treatment."
She then added – "Kent, is there something else we should be doing? Because I feel like we should be getting more people to sign up for this plan. It's a great deal for patients. But our enrollment numbers are pretty low compared to what I would like to see."
At this point, I have to admit, I was a bit surprised by her comments. Here's a dentist who is generally knocking it out of the park from a growth standpoint. Yet, she's hardly scratched the surface on one of the biggest areas of growth for any dental practice – that, of course, being the dental membership plan.
Mentioning it on your website, posting occasionally on social media, displaying some in-office posters, and having a brochure to leverage as a price discounting tool is all okay. But, it's all reactionary. And it completely misses the real growth opportunity for this type of program.
So, I said to her – "Missy, I'm curious as to why you aren't taking a more creative and aggressive approach towards promoting this plan?"
And her response was – "Well, we're leveraging all of the resources and templates that our plan administrator gave to us, so I'm not exactly sure what else we can do."
And, that, right there, is the response from Missy that I was hoping NOT to hear, but yet expected to!
You see, this is one of the biggest roadblocks when it comes to new patient marketing. Dentists (even the ones like Missy who are aggressive and growth-oriented) too often just simply rely on whatever generic templates and cookie-cutter packages their marketing providers put in front of them. They fail to think outside of the generic marketing box. And when they fail to do so, their growth becomes limited.
Even in a situation like this one, with a smart, hard-working, business-savvy dentist at the helm, the practice was missing out on a lot (a LOT!) of growth because Missy relied too heavily on her marketing provider to tell her what to do to promote this offering. And the fundamental problem with that approach is that marketing companies are so focused on selling you THEIR product or package, that they lose sight of what really matters – and that is how YOU leverage that product or package to grow YOUR business!
Now, the great part of this story is that once Missy and I had identified this critical gap, we started talking about how she could go beyond the generic, cookie-cutter templates (given to her by her provider), and really (I mean…really!) start to market her membership program for new patient growth.
We mapped out a strategy that included a greater online presence, aggressive referral marketing, a more robust social media campaign, targeted digital advertising, innovative social proof marketing, and deeper integration into the practice's new patient lead conversion and initial appointment experience.
And then we got to the really exciting part and talked about an untapped segment of the market where the next explosion of growth will undoubtedly come from over the next 1-3 years. And that is in marketing directly to small businesses. This is a segment where there is only 50% coverage (about half of small businesses do not offer dental benefits). Yet where 80% of those that do not offer coverage want to. And the primary reason for that lack of coverage is cost and insufficient value (as only 60% of traditional dental insurance benefit expenses actually go towards treatment). There's a whole lot more to this particular opportunity, which we don't have the time to go into now, but surely you understand why this growth area for private practice membership plans is not to be taken lightly!
When I shared this with Missy, she was super excited by this emerging opportunity and was totally ready to go after it! And then she asked me, in a clearly confused voice – "Okay, this makes total sense, but then why hasn't the company managing my membership plan said anything at all about this to me yet, or done anything to help me market the plan to these small businesses?"
It is such a great question that Missy asked. And it's applicable to every single dentist out there!
Here's what I told Missy, and it's exactly the same message that I hope you to take away from this story as well…
There are massive opportunities opening up right now for well-managed, growth-centric dental providers (why do you think all that private equity money has been flowing into the industry?). And the practice owners who recognize these opportunities, and act now to capitalize on them, are going to see tremendous results and growth ahead of them in the coming years.
However (and this is the really important part!), you are not going to realize this opportunity by simply following the same generic, cookie-cutter marketing approach as the vast majority of dental practices out there (that approach will just sort of get you by).
Rather, you need to go beyond the basic templates and limited resources provided by these marketing companies. They are short-sighted in nature, and lack the customization and creativity needed to truly make your practice stand apart in what is a very over-crowded marketplace.
If you want to seize a piece of the immense growth opportunity developing right now (and do so before the rest of the market catches up) then you must approach your marketing in a unique and highly differentiated manner. And you must act now!
This is true of Missy's practice. And it's true of your practice as well!

Looking for better results from your marketing?
Grab some time and let's discuss your growth goals and what success looks like to you. I'll walk you through what's needed to get there, and we can determine if it's a good fit for us to partner together in making that happen.
Simply reply to this email, or click on the link below, and sign up for a complimentary consultation:
https://calendly.com/kentsearsconsulting/complimentary-consultation
I look forward to talking with you soon!
Sincerely,
Kent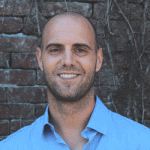 About Kent Sears
Kent provides over 15 years experience in consulting and marketing strategy. His work has spanned the globe, in both public and private sector, with leading companies such as Microsoft and T-Mobile. He brings his corporate experience to help private practice dentists realize their full business potential through more effective marketing strategies to stay competitive in the rapidly changing world of marketing and healthcare.