Dr. Jeremy Chin and Perfect Smiles Orthodontics in Perth, Australia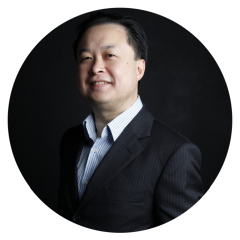 As the owner of a specialty practice, Dr. Jeremy Chin was facing pressure from seemingly all sides. Competitive pressures across the orthodontics industry were leading to lower prices, and thus lower margins. Financial pressures across Western Australia were drastically impacting consumer ability and willingness to pay for treatment. And all of this was being further exacerbated by a seismic industry shift in the form of 'direct-to-consumer' smiles.
Dr. Chin had tried several different marketing solutions, across varying providers, to alleviate these pressures. However, nearly all of them failed to produce any materially measurable results and his practice growth remained stagnant at best.
However, after just three months of working together, we grew Dr. Chin's number of new patients from an average of 18 to a new practice record of 35. That's growth of 94%!
But it wasn't a function of just spending more money on external advertising to generate a growing number of new leads. Instead we focused on increasing the impact we were having with the number of leads already being generated. And, in the process, we were also able to increase Dr. Chin's consult to new patient conversion rate from 48% up to 67%!
How did we drive these results? First, we analyzed the current marketing data available to understand where there was hidden opportunity to generate increased organic traffic to Dr. Chin's website, as well as to ensure this traffic was converting into calls and appointment requests at a higher rate. Second, we developed new digital ads aimed more directly at high-quality leads, and supported them with customized campaign landing pages, to increase click to call conversions. Third, we doubled down hard on ensuring Dr. Chin's team was addressing these new leads as effectively as possible and getting them scheduled for consultations. And, finally, we put new policies, processes and performance tracking systems in place to increase treatment acceptance and new patient starts.
Dr. Chin's practice is not only continuing to produce record breaking numbers, but we're building out a full marketing system that will ensure continued growth, and sustained results, well into the future, even as the orthodontics industry continues to evolve and increase in competitiveness.