Ever feel like most of the marketing products and services out there just don't quite fit your unique practice situation? Or that the marketing agencies you've talked with are just pitching you the same exact thing as the last dentist they spoke with? (spoiler alert….they are!)
I've talked with far too many dentists recently who share these frustrations. It's not just that their unique situation is being ignored. It's also what they're being told they need to buy. Many dentists are frustrated with paying $1,000+ a month for an SEO package and having absolutely no clue what they're getting in return. Others have grown weary of being told they need to plop down upwards of $15,000+ for yet another expensive refresh. And most everyone I talk with is just plain fed up with being promised great results, spending thousands upon thousands of dollars each month, and then getting absolutely no follow through with the actual delivery of those promised results!
Here's the truth….If you really want to grow your practice and get beyond the frustration, you're going to need a customized marketing approach. And you're going to need to partner with somebody who fundamentally understands marketing and business strategy…..someone who can critically think through and solve for your unique situation and competitive dynamics….. not someone who is just trying to sell you the exact same, generic, cookie-cutter marketing products that they sell to other dentists, over and over again, all day long!
If you really want to stand out and succeed in today's competitive dental market, remember that one size marketing does NOT fit all!
Ready for a customized approach to growing your practice?
Grab some time and let's discuss your growth goals and what success looks like to you. I'll walk you through what's needed to get there, and we can determine if it's a good fit for us to partner together in making that happen. Simply click on the link below, and sign up for a complimentary consultation:
https://calendly.com/kentsearsconsulting/complimentary-consultation
I look forward to talking with you soon!
– Kent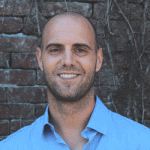 About Kent Sears
Kent provides over 15 years experience in consulting and marketing strategy. His work has spanned the globe, in both public and private sector, with leading companies such as Microsoft and T-Mobile. He brings his corporate experience to help private practice dentists realize their full business potential through more effective marketing strategies to stay competitive in the rapidly changing world of marketing and healthcare.