Take a guess at what that 6,000 represents?
It's the number of graduating dentists who will enter the workforce this coming summer and become your future competition.
Now, not every single one of them will be your direct competitor of course. But, no matter where you are…or who you are….you will be impacted by this growing trend….and soon (if you haven't been already).
So, why is your marketing so critical given this trend?
There are two reasons:
First, new dentists have a leg up on you when it comes to marketing. You may not initially think it given that you have more experience, But, remember that they grew up in the digital age. So, digital marketing, social media and the like is second nature to them. And they're not at all hesitant to invest in it.
Second, with more dentists entering the workforce each year, and less leaving it (note the average retirement age increases a quarter of a year, each year), the number of dentists per capita is continuing to increase at a rate of 8% per year. And that means more and more competition for you to deal with.
So, what does this mean for you?
It means you cannot get complacent. You need to invest in your marketing. And you need to invest wisely. If you've read my weekly posts, you know how important it is to be smart about your marketing investments, to have a strategy, and to not just throw your money at the problem.
Your competition is getting more intense each year, and with the next class of graduates 6,000 strong, it's about to get even more intense.
So, are you ready?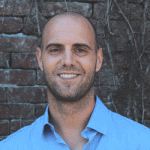 About Kent Sears
Kent provides over 15 years experience in consulting and marketing strategy. His work has spanned the globe, in both public and private sector, with leading companies such as Microsoft and T-Mobile. He brings his corporate experience to help private practice dentists realize their full business potential through more effective marketing strategies to stay competitive in the rapidly changing world of marketing and healthcare.