This may seem a bit counter-intuitive at first, but right now (yep, right now!) may be one of your best opportunities to go out and get new patients (and to do so at a substantial discount relative to what you'd normally pay in advertising costs to bring them into your practice).
How is this so? (you might be rightfully asking)……
Emergency patients
Yes, with nearly 20% of dental practices completely closed right now, and not seeing any types of patients (including emergency care), there is suddenly a large group of individuals who are unable to see their regular dentist. They still need care. Often right now. And you can provide that care!
Let me caveat my statements by saying that your choice to open your office to emergency patients (either existing and/or new) is entirely a personal decision. I'm in no way advocating you do something that you are uncomfortable with from a health and safety standpoint. I'm only making the point that if you are comfortable seeing emergency patients, including those that are new to your practice, then you have a huge opportunity in front of you right now from a new patient growth perspective.
So, if you are in fact open for emergency care, then you should be going after this new patient cohort with a very focused emergency care digital ad campaign via Google Ads.
Individuals seeking emergency care are going to go online (and to Google) first and foremost to find a provider. Plus, with digital ad spend down across the board, you're going to get much better rates on impressions and clicks than ever before. So, your cost of new patient acquisition will be low. I'm seeing sub $100 for patient acquisition right now. This shouldn't be too surprising though.
But what has been surprising is the quality of new patients I am seeing across these campaigns. I would have expected that a lot of these emergency new patients would come in for treatment and then be gone and never heard from again. However, across the practices I work with, I'm actually seeing the opposite. 
75% of the new emergency patients are scheduling a secondary appointment – which is phenomenal considering the circumstances. And further, revenue per new patient appointment is more than 65% higher than pre-COVID campaigns. Both of those numbers are very strong indicators of patient quality and future production.
The results of an emergency care focused campaign can be powerful. One practice I work with actually saw a 100% increase in the number of new patients during the month of April as compared to the previous four months pre-COVID. And accomplished this with a total advertising budget of less than 40% of those prior months. That's fantastic!
In other words, by knowing exactly where the growth opportunity was, this office got more new patients…. and did it for far, far less spend. And that is the real power of having a customized marketing strategy and knowing your numbers inside out!
If you're aggressive and looking to continue growing your practice during this time, I strongly encourage you to consider what is mentioned above. The results could be pretty spectacular for your growth. And now is a much-needed time for it!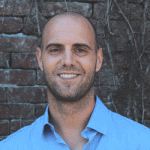 About Kent Sears
Kent provides over 15 years experience in consulting and marketing strategy. His work has spanned the globe, in both public and private sector, with leading companies such as Microsoft and T-Mobile. He brings his corporate experience to help private practice dentists realize their full business potential through more effective marketing strategies to stay competitive in the rapidly changing world of marketing and healthcare.