The reaction to the COVID-19 pandemic has varied greatly among dentists. For those who are looking for an example of how to succeed during this time in both continuing to serve the community, while also positioning your practice for future growth, I'd like to offer a real-world example from a practice that has done an excellent job in doing so.
There's no question that 'marketing as usual' has gone out the window these days. But that in no way means marketing has lost its importance.
It is still very much critical. It just requires a different, and more focused, approach right now.
The example I'd like to share today is that of a general dentistry office located just outside of a moderately sized city (with a population of about 1.5 million). I'm withholding specific details of the practice's identity and location for privacy and competitive reasons.
The owner, and lead dentist, has always had a sharp interest in marketing and practice growth. So, not surprising, he was quick to adapt to the events of the past several weeks.
What I'd like to share here are the specific set of initiatives that we put into place within this office to ensure the practice adapted to the current situation as best and quickly as possible, while also positioning the office for future growth once operations return to 'normal'.
Patient Communications: The very first step was ensuring the office had a clear and broad-based communication plan in place for it's entire patient base. This included messaging via email, social media, the practice's website, and most importantly, personal phone calls to as many patients as possible. But it wasn't just about a one-time message blast. The communications have continued throughout the past several weeks. Continuously re-enforcing the message that the office is there not only for existing patients, but anyone in the community who is in need of emergency care and/or dental consultation.
Virtual Consultations / Tele-dentistry: The natural extension of the above was to ensure the practice was quickly set up to handle virtual consultations. This was not only for current patients, of course, but also for their family, friends, neighbors, co-workers, etc. The virtual consultations have allowed the office to continue to serve their patients in a time of need, and stay true to their mission of serving the broader community. From a business perspective, while the consultations are not driving immediate production, the practice is of course building an extended base of new patients who will turn first to this office for routine and elective care in the not too distant future.
Advertising Budget: With cash flow concerns pressing, it is critical to ensure that every dollar in the external advertising budget is being invested wisely. This required several adjustments. But they weren't all necessarily in terms of decreasing investment. From an external advertising standpoint, while most of the digital ad campaigns were decreased in budget, we actually increased the size of the 'emergency services' ad campaign by +200% (i.e. spending 3x what we were before). Further, this office is one of the very few in the area that is currently accepting, and actively advertising, for emergency services. This has led to a substantial number of new patients coming in for emergency care. To the point that the office's schedule is completely booked out a full week in advance right now! Not many practices can make that claim at the moment.
Social Media: The office has continued to engage its followers via multiple avenues of content on social media. The messaging has focused around communicating that the office is open for emergency care and virtual consultations. Sending notes of encouragement. Sharing what is happening in the day to day lives of the doctors and office team….and how they're each dealing with / keeping busy during the pandemic. And last, but not least, getting their audience to engage and invite others to follow the practice with various contests and giveaways (e.g. asking followers to tag friends – i.e. new followers – as part of these contests). 
Not everything you can do from a marketing standpoint right now necessarily involves immediate impact. In fact, the next two items have a much longer horizon of showing results. But now is a great time to focus efforts on some of those items that just don't seem to get attention when things are running at the normal level of busy / chaotic.
Website / SEO: This office had several specific service lines on its strategic roadmap that it had been planning to grow out this year. Obviously, those plans were disrupted. But that doesn't mean they were stopped. A strong focus has been put into curating new custom content for the website to boost the SEO strategy and further improve the office's positioning for these valuable elective service lines when normal business operations resume. The effort is giving the office a huge jump on its competition. And there's a strong assumption here that there will be plenty of pent up demand for these services lines in the second half of 2020. Again, these efforts being put in now, will pay huge dividends in the coming months and year.
Membership plan: There is little question that demand for in-house dental membership plans is going to explode over the coming years, and certainly in the coming months as families, now finding themselves without dental benefits, look for alternative solutions. This office already had a membership plan in place, but it had been underutilized. A big priority now in their marketing efforts is to feature the program more prominently on the homepage of the website, build out all new custom, supporting content within the back pages of the website, post blog articles and video content discussing the benefits of the plan, and to be ready to begin marketing the plan across social media and direct community outreach campaigns over the coming months.
In short, the office is anticipating where the next big areas of demand for dental services are going to be, and using this time right now to position itself to meet that future demand.
Summary: While it may feel like the entire world around us is taking pause, now is not the time to sit still and wait. Make the most of this time to ensure you are positioned for success. The above provides some very specific examples of things that you should be doing right now. If it feels like too much to take on, then just start with one of these items. If you've already done all of this, then congratulations, you're among a very small group of practice owners who are positioning themselves well for the coming months and years. But, don't step here. There's always more that can be done to get out in front of the pack!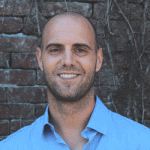 About Kent Sears
Kent provides over 15 years experience in consulting and marketing strategy. His work has spanned the globe, in both public and private sector, with leading companies such as Microsoft and T-Mobile. He brings his corporate experience to help private practice dentists realize their full business potential through more effective marketing strategies to stay competitive in the rapidly changing world of marketing and healthcare.