Each day this week, I'm discussing one new marketing topic that will better position your practice for success considering everything that is happening around us right now.
Earlier this week, we covered Virtual Consults (Monday), In-House Membership Plans (Tuesday), and Social Media (Wednesday). If you missed those messages, I encourage you to go back and read those emails as well.
Today's topic:  Your Website
Now is a great time to ensure your website is optimized to convert visitors into new patients. Yes, you're only seeing emergency new patients right now, and undoubtedly your overall new patient inflow is low. But, answer this question for me. What do you expect life is going to be like those first few weeks when your practice is back up and open for standard business hours?
That's right. It's going to be absolute chaos! Which might actually sound pretty good to you right now! But I assure you that you will have virtually no time to be thinking about your marketing when business resumes as normal. So, take advantage of this moment and ensure you're set up for optimal success when things do eventually return to "normal".
Let me start by saying that this is not a laundry list of everything that should be optimized on your website. That is much, much too large of a topic to discuss here.
Rather, this is a very simple diagnostic check that you can do in less than 5 minutes. And the goal is simply to ensure that you have the most critical items in place on the home page of your website, so that you can increase the number of new patients inquiries you will receive, and minimize the number of 'bounces' from visitors who cannot find what they want / need on your website.
#1: COVID-19 Messaging: This is more of a right now item, of course, but you absolutely need to have a banner message addressing this topic on your website. To be clear though, it should be simple. Very simple in fact. Below is an example (feel free to use if you like):
Please be assured that our office remains committed to the health and well-being of all those in our community. Our physical office remains open for emergency care. We are also available via complimentary online consultation for any questions you may have. We are here for you during this time – whether you are a current patient or a new patient. Please contact us at xxx-xxx-xxxx and let us know how we can be of assistance to you.
Yep, that simple. You want patients to simply know you are there for them, and that they should contact you if there's anything you can do to help them. That's all they need to know. Don't raise unnecessary barriers in the process. If you want to detail all the safety precautions your office is taking, or provide other information related to COVID-19, that is completely fine. But I'd recommend linking to a separate page that discusses that all in greater detail. It's just not needed here in the banner message.
Okay, we're going to transition now to other items that are more permanent in nature. These are not only needed on your website right now, but will only become all the more critical once you resume 'normal' operations.
#2: Social Proof: People visiting your site want to know you can meet their needs. At the top of their list is that you can do the work they need done. Social proof is how you convey that. Your home page should have a series of online reviews displayed, as well as patient video testimonials. Words are great. Videos are much more powerful and connecting. Hearing patients share actual stories of life changing impact is going to also help shift your visitor's mindset from cost to value, which is critical in the process.
#3: Custom Imagery: Lose the stock images. Most people are fearful, it not at least a bit uneasy, about going to the dentist. You need actual images of your office, your team, and yourself (with patients) that convey a sense of warmth and comfort. Why is that? Because people are more at ease when they know what they're walking into. If they only see stock images on your website, they won't know what your office really looks like. And thus, whether consciously or not, they will not gain that needed level of assurance. 
#4: Affordability: There is an immense difference between cost and affordability. You do not want to compete on cost (it's a losing proposition). It's why the two items above (social proof and custom imagery) are, in part, so important. Those elements create value and shift the conversation away from cost. You want potential patients to know that there are options to make their wants affordable. That may be in the form of accepting their insurance plan, providing a dental membership plan for cash pay patients (see Tuesday's email for more on that), and/or offering financing via Care Credit. All of these elements address affordability, and pivot the conversation further away from cost.
#5: Convenience: This is a simple check the box item. People want to know that you are open when it's convenient for them. If you offer extended office hours (e.g. you're open until 7 pm), and/or are open on Fridays, or better yet, weekends, then definitely make that clearly known on your site. If you're on more limited hours (say Mon-Thur from 8-4), then it's better to not display it at all (i.e. don't raise unnecessary barriers).
#6: Call to Action: Finally, ensure there is always a visible and clear call to action displayed on your website at all times (regardless of where the patient is on the page / site). Most important is a phone number. The best way to convert a lead is via phone (assuming your team answers calls and is well skilled in call conversion). Additionally, it can be helpful to have options for online appointment scheduling, web form submissions, and/or live chat. Those are great for people who can't and/or don't want to pick up the phone at that moment. However, ensure you know what your conversion rates look like across all of these different options. Results can vary tremendously based on several factors. And you don't want to be funneling people through a communication channel that is showing poor conversion rates within your office.
Summary: Again, this is not meant to be an exhaustive list. Rather, these are critical elements you need to have in place to ensure that potential new patients who just landed on your website (and who you may have spent a good chunk of change to get to your website in the first place) actually contact your practice to schedule an appointment (as opposed to bouncing off your site and moving on to your competitors!).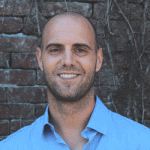 About Kent Sears
Kent provides over 15 years experience in consulting and marketing strategy. His work has spanned the globe, in both public and private sector, with leading companies such as Microsoft and T-Mobile. He brings his corporate experience to help private practice dentists realize their full business potential through more effective marketing strategies to stay competitive in the rapidly changing world of marketing and healthcare.