From my vantage point as a marketing consultant to dentists, I get to see a fascinating view of the disconnect that often occurs between dentists and their marketing agencies.
Don't get me wrong, there are plenty of marketing and advertising agencies out there that make huge promises, under-deliver on results, and charge ridiculous amounts of money for what they actually produce.
But, believe it or not, often times much of the disconnect is actually the responsibility of the dentist and his or her team. One area in particular is that of leads vs. new patients.
As a dentist, you basically write a check to a marketing agency so that they'll handle all of your advertising and bring you a bunch of new patients each month. That's how it should work, right?
Well, there's a gap. An agency can surely bring you leads (and, yes, it's their responsibility to deliver *quality* leads at that). But, they can't guarantee you new patients. That (for the most part) falls on your team. And that is where many practices are missing a tremendous amount of opportunity.
For a lot of offices out there, the gap between the number of provided leads and converted new patients can be as high as 35-50%. That's a lot of missed opportunity!
Here are a few simple steps you can take to make sure this isn't happening to you:
Ask your front desk person (or team) to track all new leads via an online spreadsheet. Don't just have them track actual scheduled new patients. Make sure they track all of the potential leads that come through to your office (whether via phone, web submission or other means). Capture at least the lead's name and contact number (so they can be followed-up with), as well as how they heard about the office (so you can track back to your individual marketing campaigns).
Spot check and ensure the team is working each and every one of these leads all the way through to actual, seated patient appointments. No exceptions! And provide your team with feedback. You would not believe how much missed opportunity there is from leads who end up not scheduling an initial appointment, to scheduled appointments that cancel and are never rescheduled, or those who are scheduled but don't show up (and, yes, you need an appointment confirmation process in place especially for new patients).
Set a conversion rate target and ensure there is accountability for meeting the goal. A good benchmark to aim for is 80%+. And putting a bonus or incentive in place for your team is a nice touch too.
Even in very well-run offices, I still see room for improvement in this process. So, check-in on it and make sure you're not missing out on new patient opportunities in an area that is well within your direct control.
And, yes, by all means, ensure you continue holding your marketing agency accountable for the number of quality leads they are delivering to your practice — knowing that you're now going to convert at least 80% of them into actual new patients!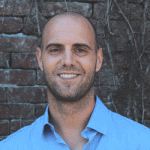 About Kent Sears
Kent provides over 15 years experience in consulting and marketing strategy. His work has spanned the globe, in both public and private sector, with leading companies such as Microsoft and T-Mobile. He brings his corporate experience to help private practice dentists realize their full business potential through more effective marketing strategies to stay competitive in the rapidly changing world of marketing and healthcare.