With the uncertainty around COVID-19, and the indefinite closure of dental offices, it's quite easy (and natural) to feel helpless and out of control.
Let me tell you very clearly……you are neither!  (helpless or out of control)
Last week, I talked about staying focused on what you can directly control, and in being prepared so that you're not left behind when things eventually open back up. (please read those messages from last week, if you haven't already).
Now, I want to turn your attention to some very specific action steps you can take right now to ensure you are out in front and not getting left behind.
Each day this week, we'll discuss one new marketing topic that will better position your practice for success!
All of these are low cost or no cost. And they are all things you can do, on your own, as a way to make the most of this new found down time. Trust me, you want to be doing this stuff….and doing it now….because your competitors are going to be doing it….and if you don't….you're going to get left behind.
Today's topic:  Virtual Consults
Just because you can't physically see patients in your office (excluding emergencies) does not mean that you cannot connect with existing and potential new patients online.
Even with everything happening around us, of course people still have questions, and need guidance, in regards to their oral health. Many do not know if they have a truly 'emergency' worthy issue or not. Many have simple 'non-emergency' questions and/or issues that can be quickly diagnosed and addressed. And many others are considering elective and/or cosmetic services, and are in the research / decision-making phase right now. All of these (and many more) are situations where you should be relevant and available!
Getting started with virtual consults is quite simple. You just need to do 2 things:
First, you need a platform. There are many options. I personally like Zoom (www.zoom.us/) because it is so easy to set up and use. And it's completely free.
Second, you need to make people aware. This isn't hard either. Notify your patients via email / newsletter. Post to social media. Put a banner message on your website (or modify your existing COVID-19 banner message). Simply let them know that you are offering free virtual consults to everyone (not just existing patients). Provide a way for people to sign up (phone, email, text, and/or online calendar). And you're all set.
It's really that simple!
Think of all the opportunity you're creating here! You're not only providing ongoing care and support for your existing patients (which is so important during this time – see my message from last Thursday for more on that). But you are also establishing a direct link between yourself and a ton of potential new patients out there. (be sure in your messaging to tell existing patients that these virtual consults are available to any of their family, friend, co-workers, etc. whether they are an existing patient of yours or not – and ask them to share the message with their networks as well!).
Don't get left behind! Get out in front and lead the way. It's not just good business. It's good patient care!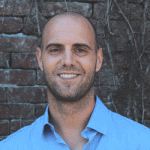 About Kent Sears
Kent provides over 15 years experience in consulting and marketing strategy. His work has spanned the globe, in both public and private sector, with leading companies such as Microsoft and T-Mobile. He brings his corporate experience to help private practice dentists realize their full business potential through more effective marketing strategies to stay competitive in the rapidly changing world of marketing and healthcare.