How did you do in 2019?
I hope you had a wonderful close to the year!
Now it's time to get excited for 2020 and all the possibilities that are ahead for you and your practice!
Will this be the year you break the $1M mark? Or perhaps the year you finally get those student loans paid off? Or maybe you're simply looking to become profitable?
Whatever your aspirations are for 2020…..there are some critical trends happening in the dental industry right now with respect to business strategy and marketing that you should be prepared for in order to ensure your financial success.
These trends are drastically changing the business of dentistry. And with change comes both fear and opportunity. Which one will you embrace?
Read through the below trends….and for each one….ask yourself….which will I embrace….the fear or the opportunity?
#1 – Growth of DSOs:  Dental Service Organizations are growing at an annual rate of 13-14%, while private practices are shrinking by 7% per year. Centralized services (e.g. marketing, scheduling, billing) make DSOs a formidable competitor for any private practice. But, it doesn't mean private practice is doomed. Yes, there is an industry shake-out happening right now (and many private practices will, in fact, disappear). However, with the right business and marketing plan in place, you can survive and thrive in this increasingly competitive marketplace.
#2 – Increased Discretionary Spending: It may not seem like it when you're running into a brick wall with your treatment recommendations, but patients, on average, are actually spending more of their discretionary income on dental services – up 2.2% in the past year. And with an increased focus on complete health within dentistry (more on that later), there is a massive opportunity here for the dentist who is able to go beyond the drill and fill model, and effectively market elective services to new and existing patients.
#3 – Arrival of Millennials: Approximately 40% of the US workforce is made up of 18-34 year olds. And dentistry is beginning to see the impacts from this tremendous shift, as young dentists are now moving out of associate positions and beginning to purchase and grow their own practices. Millennials grew up in a world surrounded by technology, and they are now leveraging this innate knowledge to engage prospective patients via their marketing efforts in ways other generations are simply not accustomed to.
#4 – Shift to Complete Health Dentistry: There is a massive wave of change occurring across healthcare right now. Dentists can either stand idly by, paralyzed with fear….or they can seize the incredible opportunity in front of them to become a driving force and shape the healthcare world of tomorrow. It's time for dentists to change their business model….to go beyond traditional dentistry….and become complete oral healthcare providers (think periodontal health and oral systemic connection, sleep apnea, oral cancer prevention, maternal health, and much more). If you want to stand above the competition in a heavily crowded dental marketplace….here is a golden opportunity to truly differentiate the value you offer patients. And more importantly….to change and save lives!
#5 – Marketing will Ultimately Decide Your Fate: Great marketing has become the single most critical factor today in determining if a dentist will be successful….or driven out of business. You can no longer succeed by just handing your marketing off to some company who is going to do cookie cutter advertising for you (i.e. the same website and pay-per-click ads as every other dentist in town). You need a differentiated marketing approach to become the go-to-dentist in your area. Do this….and you'll be more than successful!
Don't let these critical trends create fear and disrupt achievement of your goals in 2020. Seize the opportunity and make 2020 your best year ever!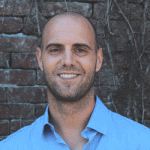 About Kent Sears
Kent provides over 15 years experience in consulting and marketing strategy. His work has spanned the globe, in both public and private sector, with leading companies such as Microsoft and T-Mobile. He brings his corporate experience to help private practice dentists realize their full business potential through more effective marketing strategies to stay competitive in the rapidly changing world of marketing and healthcare.