Last week, we discussed various marketing topics that will better position your practice for success considering all that is happening around us right now. We talked about virtual consults, membership plans, social media, and website conversion. In case you missed those emails, I encourage you to go back and read through them. 
Today, we're going to talk about getting a better handle on your marketing spend.
The reality is the vast majority of dental practices out there are NOT getting the return on investment they should from their marketing budget. Worse, most practices don't even know what their return on investment truly is!
Let's walk through this together. Because right now is really an excellent time to be looking into this stuff. Especially if you're worried about cash flow, while also wanting to ensure you're set up for success as business eventually returns to "normal."
Let's start with calculating your marketing return on investment.
Simply put, it's the profit margin generated from your new patients / your total marketing spend, over a given period of time. (caveat – there are some nuances to this, which I touch upon below my signature line at the bottom of this email for those who want more detail).
This ROI should be a number you know and see on a monthly basis. And it needs to come from within your practice (i.e. an agency cannot / should not be providing it to you).
Further, you should be able to split this number out by individual marketing campaign – especially any type of external advertising campaigns, such as Google Ads, direct mail, print ads, etc.
This is important to know to ensure that your generating a positive return on your investment for each of your marketing activities. A good percentage of practices actually do not generate a positive return on investment on their external advertising initiatives. So, you might be surprised by what you find in doing this analysis.
And in so, you might either find ways to spend less and yet achieve the same results in terms of new patient growth. Or you might see that you can reallocate that marketing budget around between individual initiatives and get a much higher inflow of new patients at the same level of marketing investment.
These numbers are truly important to confirm you have the right marketing strategy in place, and therefore getting the optimal results. I encourage you to spend some time looking into this.
As I mentioned above, there are some important caveats to understand in these calculations. Here they are at a high level:
To get these numbers, you need to know how every new patient came into your office (e.g. Google search, patient referral, digital ads, social media, etc.), in order to break out the return on investment calculations by individual marketing campaign / activity.

Using 'profit margin' will give you the most accurate results (only remove your true variable costs when calculating profit margin). Otherwise, you're fine simply using total production generated from your new patients. Either way, you'll need to pull this data from your patient management system.

Make sure you are accounting for ALL of your marketing spend when calculating the denominator. This includes every dollar spent on any type of internal or external marketing. Otherwise, your overall return on investment is going to be overstated.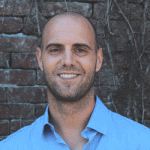 About Kent Sears
Kent provides over 15 years experience in consulting and marketing strategy. His work has spanned the globe, in both public and private sector, with leading companies such as Microsoft and T-Mobile. He brings his corporate experience to help private practice dentists realize their full business potential through more effective marketing strategies to stay competitive in the rapidly changing world of marketing and healthcare.