New patients are vitally important to any practice. There's no dispute about that!
But, in the chase to attract new patients, often times, doctors and their teams (and too often their marketing companies) lose focus on the QUALITY of the new patients that are coming into the office.
Let me share an example of this….
A doctor that I recently started working with had been previously relying on a marketing company to help bring in new patients to his practice. And he was consistently getting about 20 new patients per month from their efforts, which seemed pretty good to him on the surface.
But what we discovered in digging deeper, was that in fact, over 70% of those new patients only came in for their initial consult or cleaning and exam, and never returned to the practice!
Many of those "new patients" were clearly just taking advantage of the discounted new patient special the doctor was offering. And of those that did schedule or return for a second visit, the average production per patient was only half of that of his existing patient base!
Clearly, this was not a winning or sustainable marketing strategy, despite the fact that the doctor was getting 20 new patients per month (and being told by his marketing company, that the new patient advertising was working quite well).
Simply focusing on quantity (and not quality) can lead to detrimental long-term results for your practice. So, make sure that you are also looking at other metrics, such as these below, when measuring the success of your new patient marketing efforts:
Retention and recall

Production

Treatment acceptance

Fee-for-service vs. insurance (and quality of plans)

Rescheduling and/or cancellations
Also, be sure to understand the qualitative reasons behind why new patients may not be accepting treatment recommendations and/or coming back for second appointments. These insights can help diagnose internal issues within your practice, and also highlight opportunities for improvement in your marketing and messaging to ensure you attract the right kind of new patients to your practice in the future.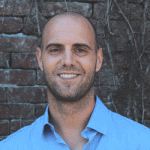 About Kent Sears
Kent provides over 15 years experience in consulting and marketing strategy. His work has spanned the globe, in both public and private sector, with leading companies such as Microsoft and T-Mobile. He brings his corporate experience to help private practice dentists realize their full business potential through more effective marketing strategies to stay competitive in the rapidly changing world of marketing and healthcare.