I had the pleasure to spend time this past Friday talking with my friend Dr. Alan Stern about marketing for dental practices – how to handle the COVID-19 pandemic, and how to build a successful marketing program in general.
I invite you to view the video conversation (link below) at your convenience, and hope you're able to glean some practical insights from it.
https://www.facebook.com/alansterndds/videos/10220082197919471/
Also, if you're not familiar with Dr. Stern's work, you can learn more about him here:
https://betterricherstronger.com/about
Hope the discussion is beneficial to you!
And if you have any questions (from the discussion or otherwise), please feel free to grab some time for a complimentary consultation.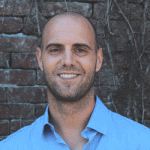 About Kent Sears
Kent provides over 15 years experience in consulting and marketing strategy. His work has spanned the globe, in both public and private sector, with leading companies such as Microsoft and T-Mobile. He brings his corporate experience to help private practice dentists realize their full business potential through more effective marketing strategies to stay competitive in the rapidly changing world of marketing and healthcare.