You bet it is!
A dentist I recently started working with just had the following turnaround after only two months:
November:  Total Marketing Spend = $5,530. Total New Patients = 20
January:  Total Marketing Spend = $1,775. Total New Patients = 30
That's a 50% increase in New Patients, while also decreasing his spend by 68%!
So, is it possible to get More New Patients with Less Spend? You bet it is!
The obvious question is:  How?
Well, you've probably heard me mention that 80% of dental marketing activities actually lose money.
By analyzing his current marketing spend and new patient sources, we were able to cut ties with the marketing initiatives (and marketing companies) that were NOT delivering results. At the same time, we implemented new low cost, programs we knew would deliver results.
I definitely recommend taking a close look at your marketing spend and results. Because hidden growth and unnecessary costs could be hiding in your practice as well. And that could mean: More New Patients AND Less Spend! Now. And who doesn't want that?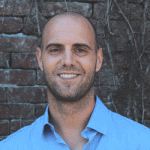 About Kent Sears
Kent provides over 15 years experience in consulting and marketing strategy. His work has spanned the globe, in both public and private sector, with leading companies such as Microsoft and T-Mobile. He brings his corporate experience to help private practice dentists realize their full business potential through more effective marketing strategies to stay competitive in the rapidly changing world of marketing and healthcare.