We are nearing a point where dental practices may soon begin re-opening for standard care. And now is absolutely the time you should be preparing to reset your marketing.
The competition for new patients is only going to get fiercer over the coming months. The practices who position themselves for success, right now, are going to be the ones who survive and thrive.
I highly encourage you to take a hard look at your marketing right now.
Do you have a defined marketing strategy in place?
Do you have an execution plan ready to go?
Do you have a comprehensive internal marketing system?
Do you have proven vendors who can produce ROI positive results on your external advertising?
Do you have an analytics and reporting function in place to measure and improve upon results?
If not, now is the time. Dentistry is becoming too competitive of an industry to not be on top of this stuff. 
And that level of competition is only going to get more and more intense in the coming months ahead.
Don't delay.
Now is the time to take action!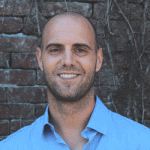 About Kent Sears
Kent provides over 15 years experience in consulting and marketing strategy. His work has spanned the globe, in both public and private sector, with leading companies such as Microsoft and T-Mobile. He brings his corporate experience to help private practice dentists realize their full business potential through more effective marketing strategies to stay competitive in the rapidly changing world of marketing and healthcare.