About 12 year ago, my wife and I bought our first house. We were coming from apartment living during the first few years of our marriage (with me going to school for my MBA, and then moving to Seattle and renting for a while before deciding that city would be our permanent residence). Our move put us in a house that was nearly four times larger than our apartment. So, needless to say, we had a LOT of new furnishings to purchase, and plenty of decorating to do, for our new house. And, with it being our first home, we, of course, went about it completely the wrong way.
Each room was haphazardly decorated based on some differing combination of what we previously owned, what would we could afford at the time, and what we thought was our 'dream' vision for what that room would eventually become. But, each room was decorated in isolation, and there was absolutely no coordination among the rooms, or any grand design for the entire home. It was patchwork design, and it never really came together in any holistic way.
Why am I telling you this story?
Because it is very similar to what I see in marketing from many dental practices out there.
A dentist will hear about some new 'can't miss' marketing trick. Or go to a conference and get cornered into purchasing an expensive marketing package. Or get pushed some additional service from their advertising agency. Or, they simply try different things here and there in patchwork style. And when something doesn't work as they expect, they ditch it and move on to something else.
These patchwork marketing tactics are like the rooms in the new house my wife and I purchased. Each having its own identity (with good intentions), but collectively with no overall vision to tie them all together in any comprehensive way.
When this happens with your marketing, you get poor results. For example, if you get fixated on Pinterest or Instagram because you heard about some doctor who had success with these things, but you don't have a decent website and supporting SEO campaign, then you're not going to get results.
It's important that your marketing have a holistic vision and structured plan if you want to get strong results.
When my wife and I moved into our second home a few years ago, we had learned quite a lot from our mistakes the first go around. And so, we started with that holistic vision and a very structured plan. We decorated our house starting with our living room first – that was our base. And everything was then decorated outward from there. The dining room. The kitchen. The foyer. And so on. Eventually all the way down to the garage.
You need the same approach with your dental marketing. You need to start with a foundation. That's your website. (just like the living room was our foundation). Your website is literally the one piece of marketing that almost every single potential new patient is going to see at some point. It needs to be modern, appealing, and clean. And it needs to reflect your brand – what makes you unique relative to every other competing dentist in your area. And it needs to grab visitors' attention and drive them to take action.
Following your website, you need a solid SEO campaign (because otherwise how are people going to find you online?), and then you need a stellar online review profile (because otherwise how are people going to know your office provides a great customer experience?). I won't go through each step here, but you probably get the idea by now. And trust me….Pinterest and Instagram are far, far down the list!
If you start to think about your marketing in this way….in an integrated, structured, strategic way…you will get better results….I promise you! You'll generate more quality leads than ever before. You'll convert those leads into new patients at a much higher rate than ever before. And you'll do all of this at a much lower cost per new patient than ever before.
​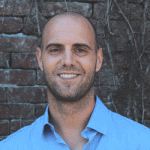 About Kent Sears
Kent provides over 15 years experience in consulting and marketing strategy. His work has spanned the globe, in both public and private sector, with leading companies such as Microsoft and T-Mobile. He brings his corporate experience to help private practice dentists realize their full business potential through more effective marketing strategies to stay competitive in the rapidly changing world of marketing and healthcare.