As the COVID-19 pandemic hit the world, nearly every dental practice made a significant transition to their marketing efforts in the form of a drastic reduction in spend and resources. And this of course was needed to preserve capital, and also re-focus marketing efforts to address our new reality. 
As we now shift towards a gradual re-opening of dental offices (for more than just emergency-based care), there will be a second transition occurring over the coming weeks and months. And one that you need to start to prepare yourself for right now, if you haven't already.
A natural inclination may be to just go back to what you were doing before, right? Running the same internal marketing initiatives as you were before. Resuming those same external advertising campaigns again. Going back to the same strategy / approach as before the whole world got turned upside down.
Will this work? Well, honestly, nobody knows for sure. But there are some pretty good indicators out there saying that it won't work.
Consider that this gradual re-opening is likely going to take several months to complete, and that there may be pauses or steps backward in the process (hopefully not, of course, but it's a real possibility). 
Further consider that the demand for dental services is likely to be very soft for the foreseeable future (given devastating rates of unemployment and a grim economic outlook).
Finally, consider that all other dental practices out there (private and corporate) are going to be fighting tooth and nail for a much, much smaller slice of that new patient pie. It's going to be competitive!
So, will the same marketing plan you had in place pre-COVID work going forward? I'd wager to bet not.
You're going to need to be really smart in how you approach your marketing as you reopen your practice.
First – Have a target in mind before you start shooting. There is nothing worse than shotgun marketing. And yet far too many offices out there do just that. There's no overarching strategy. No end-game. Just a bunch of varying marketing tactics strung out together in hopes that something will catch hold of new patients. You are actually better served doing no marketing at all, than doing bad marketing. Be sure you have a strategy. Know your business growth goals. Establish a marketing budget. Outline the initiatives you're going to focus on. Ensure they tie together and form a solid marketing foundation and long-term plan. Develop a reporting and decision-making process to continuously measure and improve your results.
Second – Leverage no-cost and low-cost marketing initiatives to the fullest extent possible. I simply cannot emphasize this point enough! Good marketing does NOT have to cost a fortune. Some of the most successful practices I've worked with achieved all, or nearly all, of their growth entirely through no-cost and low-cost marketing initiatives. I'm talking about things like internal referrals, reputation management, social media, membership plans, and lead conversion optimization. It's not as easy as writing a check to a marketing agency every month, but it certainly is a whole lot more effective!
Third – Be (very) cautious with your external spend. Every marketing company and provider out there is going to be pushing their products hard right now….like, really hard! They are all facing the same dire economic reality as every other business at this point in time. And their salespeople are going to be aggressive….like, really aggressive! And they're going to tell you whatever you want to hear, or whatever they need to say, in order to close that sale. Now, I'm not saying that there aren't quality marketing products and services to be had out there. But you have to be super cautious with where your money is going right now (cash flow is tight), and you need to ensure you're going to get a strong return on investment (now so more than ever before) on any money flowing out that door.
I hope this helps provide you with some critical consideration points as you embark on this important journey of beginning to re-open your practice, and in transitioning your marketing….the right way!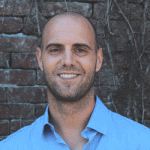 About Kent Sears
Kent provides over 15 years experience in consulting and marketing strategy. His work has spanned the globe, in both public and private sector, with leading companies such as Microsoft and T-Mobile. He brings his corporate experience to help private practice dentists realize their full business potential through more effective marketing strategies to stay competitive in the rapidly changing world of marketing and healthcare.