Rarely has the entire world been thrust into a situation like we're facing today. Nearly every single person on this planet is weathering this storm. Both individually….and at the same time together.
We all have a responsibility to those around us to lead. To be a source of calm amidst the storm
As a dentist, you have that responsibility to your patients. And while dentistry may not be the most pressing need on people's lists at this exact moment, you can still serve as a source of calm in this storm.
Over the past several weeks, I've talked with lots of dentists. The impact to them personally, their teams, and their practices is immense. Truly immense! This is an unparalleled time. And I've been amazed at the response many have chosen to take while the storm rages around them.
It would be all too easy to focus on only themselves….and their own challenges (and there are plenty of challenges right now as small business owners!). But instead, I've seen these dentists really step up.
The message to their patients has been simple and calming:  "We are here for you."
That's it. "We are here for you."
So, why am I sharing this?
Because this message is so powerful to your patients, and so needed right now. People simply need to know that their needs will be met.
Listen, there are a ton of templates out there right now for what to "say" to your patients, how to message your COVID-19 office policies, how to "talk about this situation" with them. Those are all well and good. But at the end of the day, they're simply templates…and everyone is using them.
They were great for day #1 when you simply needed to get something up on your website, or out via an email blast. But, as we continue through this, your message needs to be unique. It needs to be yours alone. And it needs to come from YOU!
I encourage you to spend some of that new found open time to sit down and really think about what you want your patients to know. This is an opportunity to show them what makes you truly different. Why they entrust you with their family's health. And why they choose to come to you…as a private practice dentist…instead of those faceless corporate dental offices.
And then communicate with your patients. Via email, website, social media and/or an actual phone call (which I highly recommend if you can). Check in with them. See how they're doing. Show them that you care. And, most importantly, ensure they know one simple thing:  "We are here for you."
The most successful dentists I've worked with (in whichever way you want to define success) are those that have built this type of relationship with their patients.
And now is the perfect opportunity to make sure your patients know how much you care!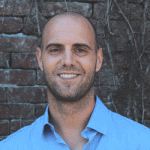 About Kent Sears
Kent provides over 15 years experience in consulting and marketing strategy. His work has spanned the globe, in both public and private sector, with leading companies such as Microsoft and T-Mobile. He brings his corporate experience to help private practice dentists realize their full business potential through more effective marketing strategies to stay competitive in the rapidly changing world of marketing and healthcare.