This is truly an unprecedented time for all of us! And the impacts can be felt in every aspect of our lives.
While everyone's situation is unique, we are all facing a massive disruption in our lives and professions.
The most important thing we can do now is to stay focused on what we can control.
It's all too easy right now to focus on the negatives. To focus on the uncertainties. To focus on the 'worst case' scenarios. Some of those things may, in fact, come to pass. But, if there's nothing we can do to alter those scenarios, then let's stay focused on the things that we can directly control.
When it comes to your dental practice, there are things that are within your direct control and things that are outside of your direct control. Stay focused on the things you can impact.
At this moment in time, new patient marketing and growth may seem like one of those areas somewhat beyond your control. But, it's not.
While your strategy, execution plan and investment levels may certainly need to change right now…..your ability to stay focused on new patient growth is most definitely going to become a critical source of your viability in the near future.
And this gets directly back to the main point of this message:
The most important thing we can do now is to stay focused on what we can control.
Stay focused.
There are several things you can be doing right now to position yourself for survival and success as the macro-environment continues to evolve. And to be clear, many of these things only require your time.
Take a moment and focus on those things within your new patient marketing that are still completely within your control. Focus on those things that you can do with little to no investment. I guarantee this is a much more valuable use of your time than worrying about what is beyond your control right now.
And if you need some guidance, or just some encouragement, feel free to reach out for a complimentary consultation. I'd be honored to help you!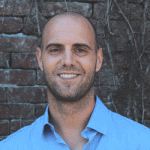 About Kent Sears
Kent provides over 15 years experience in consulting and marketing strategy. His work has spanned the globe, in both public and private sector, with leading companies such as Microsoft and T-Mobile. He brings his corporate experience to help private practice dentists realize their full business potential through more effective marketing strategies to stay competitive in the rapidly changing world of marketing and healthcare.