Most dental offices are starting to see a high demand for services re-develop as COVID restrictions continue to ease. This is great news for practice owners. The surge we're seeing right now should continue for some time as delayed routine care and elective procedures are rescheduled.
However, it's also important to note that this demand surge may dissipate within a few months or in the back half of the calendar year as that pent-up demand is serviced. And for that reason, it's important to ensure you have a marketing strategy in place that will continue to provide you with a steady flow of new patients throughout the latter half of 2020 and into the start of 2021.
Now, that timeframe may seem a long-ways off right now, especially with everything going on at the moment. But effective new patient marketing takes time to develop. So, waiting to take action until the moment you do actually see a dip in demand, and all of the sudden need new patients right away, is definitely not the right approach.
I'd encourage you as a practice owner to ensure you have a marketing strategy and execution plan in place to deliver a steady stream of new patients for the foreseeable future. And realize that it generally takes 2-3 months, at minimum, to see a material increase in sustainable new patient inflow. (yes, of course, there are marketing activities that can produce results faster than that…but they are notoriously expensive, and more often than not, can be downright ineffective)
I realize there are multiple barriers right now for most dentists when it comes to their marketing. Three stand out: Money, Time, and Uncertainty.
I understand cash flow is tight right now. But marketing doesn't need to be expensive, nor a cash flow drain. I've worked with practices that operate with all different sizes of marketing budgets, and worked with practices that market effectively on budgets of well under $1,000 / month. And I can also assure you that some of the most important marketing actions you can take are either no-cost or low-cost initiatives.
I know time is short right now too. You and your team are adjusting to all new safety requirements and protocols. And having one more thing to think about at the moment can seem a bit overwhelming. Well, the good news is that good marketing does not require a lot of your time. In fact, you really shouldn't be involved in the fine details of your marketing at all. You should be working with a marketing consultant who can design and execute a marketing plan on your behalf, and keep you informed at the executive level of how it's performing.
And I realize there is also a great amount of uncertainty in the industry right now, and that uncertainty tends to lock people into inaction. Don't make this common mistake. Inaction right now is dangerous. The industry is changing. And change brings opportunity. Don't get left behind. There are so many opportunities out there right now for practices to adapt to this change and position themselves for successful growth in the coming months and years.
I'm happy that as I write this message, the dental industry has started to rebound. It was painful to watch as it all came to a halt just a couple of long months ago. My hope is that every one of you out there who is reading this is starting to see that rebound as well…and that your spirits are being lifted!
I also hope that you'll take this opportunity, this unique moment in time, to position yourself and your practice for lasting, sustainable growth in the coming months and years. Now is a great opportunity to focus on your marketing and your future success!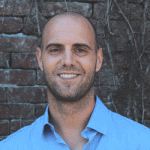 About Kent Sears
Kent provides over 15 years experience in consulting and marketing strategy. His work has spanned the globe, in both public and private sector, with leading companies such as Microsoft and T-Mobile. He brings his corporate experience to help private practice dentists realize their full business potential through effective marketing strategies to stay competitive in the rapidly changing world of marketing and healthcare.