I've shared with you before that dentists typically lose money on 80% of their marketing activities. 80%! That's crazy! Much of this stems from trying to do too much (and not doing it right), or from being focused on the wrong set of activities given the situation. Honestly, this stuff can be quite complex. It's confusing, time consuming, stressful, and ultimately….quite expensive….if not done right.
You've probably experienced this first-hand. Asking yourself questions like…Where do I find the time to properly focus on my practice's marketing? Or, which marketing activities will really work in bringing new patients into my practice? Or why am I spending so much money each month on marketing, and yet seeing so little in the way of results?
It's true…new patient marketing can seem overwhelming. There are so many different options out there, and it can be quite difficult to know exactly which ones to focus on….and at what point in the process…in order to optimize your results. So, let's take a step back and simplify things.
I like to split new patient marketing into two distinct layers. Let's talk about your marketing essentials first. Here's the list of what is absolutely critical for you to get right in your new patient marketing:
A modern, high-quality website (with associated SEO campaign) that accurately reflects your brand and is aimed with appropriate messaging at your target patients
A robust online review profile on Google with at least 4.7 stars on no less than 100 reviews with current, relevant and well-written commentary from your patients.
A patient referral program that is documented, consistent, and incentivized, which is bringing in no less than 10% of your existing patient base in new patient appointments each year.
And that's it. Yes, really….that's it!
Now, I know some of you are thinking….well, what about Facebook? What about direct mail? What about pay-per-click adverting?
Yes, all of those can be effective and they all serve a place and a purpose at the right time in your marketing journey. But, those three essentials – your website, your online reviews and your patient referral program – are absolutely the most critical to your new patient growth and they need to be done correctly before you start incorporating additional activities into your marketing mix.
Once these three essentials are properly taken care of, then it's time to turn your attention towards everything else out there. The list of potential marketing activities is immense, so I won't go through each and every one.
But, here's the major point I want to emphasize….All of those additional marketing activities only produce high quality results once you have these three essentials properly in place. Otherwise, your marketing investment is not being optimally spent, and you're simply not going to get the results you're expecting.
So, get those three essentials in place and producing results first. Then it's time to start cranking that marketing lever full force. And this is when you're really going to see the floodgates open up and you're going to start bringing in more new patients than you ever have before!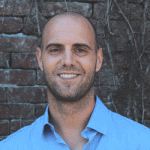 About Kent Sears
Kent provides over 15 years experience in consulting and marketing strategy. His work has spanned the globe, in both public and private sector, with leading companies such as Microsoft and T-Mobile. He brings his corporate experience to help private practice dentists realize their full business potential through more effective marketing strategies to stay competitive in the rapidly changing world of marketing and healthcare.