It's no surprise that most dentists are not satisfied with the results of their marketing efforts.
Complaints usually center around not getting enough new patients for the level of spend. Or spending too much for each new patient gained. Or, feeling like what's working for everyone else, just isn't working for them.
What I've found is, that in most cases, nearly all of this is a result of inconsistency in the marketing approach. Or in other words, the lack of a well-defined marketing strategy….and consistency in its execution.
With all the noise out there, it's easy to get caught up in the latest can't miss marketing tactic. You hear all these great success stories of offices who have been wildly successful in doing this one thing. And you think – 'sure, that sounds good, I'll give that a try'.
And then, the same old thing happens. More spend. Poor results. And you're frustrated all over again!
So, why does this keep happening to you?
Well, let's start by re-setting your expectations. First, you're hearing these great success stories from agencies trying to sell you their product. So, of course, you're going to only hear about the offices that have had great results. Second, you're only seeing one component of all the marketing efforts being executed upon by that office. You're not seeing all the other things they are doing, and all the resources that have been put into other initiatives, that allow the office to get additional growth out of this new initiative.
In other words, you're seeing offices that were likely successful to begin with, and have just added to that success with yet one more thing.
These are offices who have achieved this level of success because of a long and steady track record of having a well-designed marketing strategy in place, and successfully executing upon it.
Let me give an example. We hear constantly about the importance of leveraging social media to grow your practice. Yes, social media is a very important marketing element. But just doing social media by itself is unlikely to produce results, if it's not part of a broader plan. The offices you see that are wildly successful with social media, are clicking on all cylinders when it comes to the rest of their marketing as well. They are good at social media because they are good at marketing. Not the other way around!
Let me give another example. We all know the power of online reviews, right? Well, online reviews by themselves aren't going to do much if potential new patients can't find your website, or have a poor experience when they get to your website, or if your front desk can't convert those inquiries into scheduled appointments. Everything has to be part of a broader, cohesive plan to produce results!
Now, what can you do to improve your marketing results?
It's all too easy to get frustrated with your marketing. And look to the latest can't miss marketing tactic, yet again, to solve all your growth problems. But it's just not going to happen.
If you want real, lasting success, you need to have a real marketing strategy in place….and a solid execution plan to support it.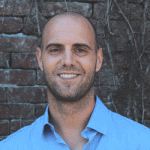 About Kent Sears
Kent provides over 15 years experience in consulting and marketing strategy. His work has spanned the globe, in both public and private sector, with leading companies such as Microsoft and T-Mobile. He brings his corporate experience to help private practice dentists realize their full business potential through more effective marketing strategies to stay competitive in the rapidly changing world of marketing and healthcare.