New patients. Everyone wants them. And they can be rather difficult to get.
So, it's pretty critical that you're not letting potential new patients just slip through your hands.
Yet, that is literally what most practices are doing every single day!
Ask yourself this question:  What % of my marketing-based phone calls go unanswered each day?
Hopefully you actually know the answer. And, hopefully that number is 5% or less.
Did you know that nearly 45% of marketing-based phone calls go unanswered in the average dental practice?
That is really pretty crazy when you think about it. And it means the average practice may be literally decreasing their number of new patients by half just through missed calls alone! Think of all the lost opportunity!
Take Action:
Here's a simple 3-step process you can take to ensure this isn't happening to you:
Install an automated call tracking solution.

This will ensure you know your numbers – i.e. just how many calls you're missing, at what times those calls are coming in, where they're coming from, etc. Call tracking solutions are simple to use and less expensive than you might think – good solutions are available for as little as $45/month.

Track and share the numbers with your front desk staff.

Set a goal – a 95% answer rate is where you ultimately want to be – and establish a bonus or incentive plan for achieving that goal each week.

Leverage the data from your call tracking system to continuously diagnose the issues and improve your performance until you reach that 95% goal.

For example, if calls are being missed during business hours, then you may need a second line and/or an additional resource to help cover the phones. If calls are being missed off-hours, then you may want to consider a call answering service, or simply have a rotating point person on your team handle those off-hour calls each evening (note: be sure to compensate them for the inconvenience factors – and keep in mind the extra $20 or so you may spend per night is more than worth it if you're getting just a few extra new patients each month).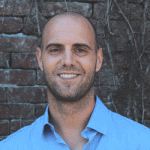 About Kent Sears
Kent provides over 15 years experience in consulting and marketing strategy. His work has spanned the globe, in both public and private sector, with leading companies such as Microsoft and T-Mobile. He brings his corporate experience to help private practice dentists realize their full business potential through more effective marketing strategies to stay competitive in the rapidly changing world of marketing and healthcare.