20 days! Yes, that's all that's remaining in 2019.
So, how did your 2019 go? Think back a year ago. Have you accomplished what you wanted to this year? Are you better off today than you were a year ago? Was 2019 your best year ever?
It's important to look back and ask yourself these questions….because the trajectory you're on now is the same one that will carry you into the New Year.
So, will 2020 be your best year ever?
Take a moment and consider this question. It's critical.
Being a practice owner today is tougher than ever before. And the trends happening right now in the dental industry are only going to intensify in 2020. Declining treatment acceptance rates, decreasing insurance reimbursements, more dentists entering the market….and less leaving it, increasing corporate pressures…..all ultimately meaning…..more and more competition for you….which means less financial security than ever before!
Again, ask yourself….will 2020 be your best year ever?
Marketing has become the greatest differentiator today between dentists who are financially successful and those who are struggling just to keep their head above water.
You need a marketing guide to help you differentiate yourself from the competition and become the go-to-dentist in your area. You need someone who can go well beyond simple marketing tactics like websites, SEO, social media, and pay-per-click ads. You need a dedicated guide who is looking out for you first and foremost….and navigating the complex world of dental marketing….to ensure you have a winning marketing strategy….and making certain that you're getting the best possible results from your marketing investment….to ensure your financial success for 2020 and beyond!
NOW is your moment to decide that 2020 will indeed be your best year ever!
Don't find yourself a year from now….on the cusp of 2021….deeper in debt, or with less savings in your retirement account than you need…..and regretfully thinking …..'I just wish I had done something last year!'
Make your decision now that 2020 will indeed be your best year ever!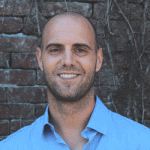 About Kent Sears
Kent provides over 15 years experience in consulting and marketing strategy. His work has spanned the globe, in both public and private sector, with leading companies such as Microsoft and T-Mobile. He brings his corporate experience to help private practice dentists realize their full business potential through more effective marketing strategies to stay competitive in the rapidly changing world of marketing and healthcare.