Every practice needs a reliable and steady flow of new patients….
And that is especially true for a doctor who has recently taken over a new practice.
Let me share a story with you….
Recently, I spoke with a doctor (we'll call her Dr. Smith) who had just purchased a practice from a retiring dentist. The retiring dentist had been a staple in the community for over 30 years and had a great reputation among his patients. Unfortunately, his success also meant virtually no investment in external (new patient) marketing. He was completely comfortable with the practice's current size and was happy to just coast to an easy retirement. And while that was great for him, Dr. Smith (who purchased the practice) quickly found herself in an increasingly difficult situation.
Dr. Smith encountered all of the difficulties associated with a practice transition….managing a new team, establishing new processes, ensuring continuity of care for existing patients….and, of course, bringing in new patients to grow the practice….or, in this case, just to stay afloat.
Dr. Smith quickly found herself overwhelmed on every front! She was working harder than she thought possible….but it seemed like everything was going backwards. Patient attrition was increasing….and with virtually no new patients coming in the door….cash flow became a very sudden….and a very serious threat to her new practice's viability.
Now, was this situation entirely a new patient marketing problem? No. But, new patient marketing was not one additional headache that she needed right now. That was for sure!
She knew she needed to invest in marketing and attract new patients to the practice. But, she was completely unsure of what to do next. She knew there was no way she could build a successful marketing program on her own….she didn't have the time or know how. And she simply could not afford to deal with the lost time and money of hiring a marketing company that failed to deliver results. She was frozen with fear and indecision….and, yet at the same time….simply could not afford to wait any longer!
Unfortunately, new patient marketing can seem like an overly daunting task to a new practice owner. It's not easy to build a successful marketing program from scratch. Particularly when you're trying to juggle everything else involved in running and growing a new practice. And, it's equally daunting to figure out which marketing companies out there can actually deliver results….and not end up being just a giant waste of your time and money.
There is hope…
Fortunately for Dr. Smith, there is a path forward and a path to success….and she's on that path now.
Her story is an all too common one….but, it's one that can have a happy ending!
And so, if you're finding yourself in a similar situation….
I want you to know…this is a path to success! 
You don't need try and build a successful marketing program from scratch on your own….
You don't need to blindly trust overpriced marketing companies that fail to deliver results….
And you don't need to live with the constant stress and worry of how you're going to attract new patients, grow your practice, and increase your cash flow in order to keep your practice afloat!
Now, take the next step…
This is your moment to decide that you are going to make this next year…your best year ever!
Reach out and let's talk it through…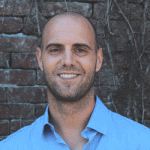 About Kent Sears
Kent provides over 15 years experience in consulting and marketing strategy. His work has spanned the globe, in both public and private sector, with leading companies such as Microsoft and T-Mobile. He brings his corporate experience to help private practice dentists realize their full business potential through more effective marketing strategies to stay competitive in the rapidly changing world of marketing and healthcare.