You might assume that you need to hire an expensive marketing company, and spend a bunch of money to get new patients into your practice. You wouldn't be alone in that assumption. Dentists have been told something to this effect over and over. But, it's simply not true!
Now, I'm certainly not saying that you shouldn't invest in your marketing. Far from it. But, you need to be wise in where, when, and how you invest your money. And the truth is that about 50% of your new patient inflow should come from a source that is completely free and very easy to execute upon!
What is it you ask?
Patient Referrals
Yes, about half of your new patients should be coming in through word of mouth from your existing patient base.
I've even seen some very well-run practices, with amazing customer service, run above the 75% mark. And that's a great thing because the more referral-based patients you have, the less money you need to spend on external advertising. Plus, referral-based patients tend to be 'better' patients….meaning, on average, they stay within the practice longer and carry a much higher lifetime value.
Want to build a great Patient Referral Program?
It's actually fairly easy, if you're dedicated to doing it. Here are a few pointers to help you out:
You Simply Must Ask!

You wouldn't believe how many more referrals you will get if you and your team are consistently asking patients to refer their family, friends, and co-workers. I know, it sounds awkward and painful and terrible to have to ask. But, guess what….it doesn't have to be. With a simple talk track, and a little practice, it can and will become a natural, comfortable, and integrated part of the patient experience. If you need some suggestions for talk tracks or tips on asking, just contact me and I will happily provide.

Send Thank You Cards.

Make sure you are sending a hand-written thank you note (personally signed by the entire team) to the referring party each time a new patient referral comes into your practice. That personal touch goes a long way in expressing your gratitude! And increases the likelihood that they will continue to refer on your behalf. Now, I would also recommend including a small gift as well – this can be anything from a gift card, to movie or event tickets, or even a gift basket or flowers. It doesn't need to be expensive ($25 to $50 is more than appropriate). The important part is that it shows a small token of your appreciation.
Deliver an Exceptional First Impression. Ensure the new patients referred into your practice have an amazing first experience. Obviously, you want to ensure they are fully prepared prior to the first appointment (e.g. confirmation, directions, insurance). But also make sure they are warmly greeted upon arrival, given a full tour of the office and have the opportunity to meet as many members of the team as possible. Make them feel welcome and like part of the family. Also, it's a great touch at the end of the appointment to provide them with a small 'welcome basket' and to let them know how grateful you are they've decided to choose you as their health provider. You'd be surprised how many additional new patient referrals you'll drive when you deliver this kind of patient experience to incoming new patients.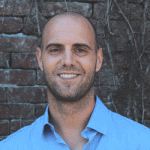 About Kent Sears
Kent provides over 15 years experience in consulting and marketing strategy. His work has spanned the globe, in both public and private sector, with leading companies such as Microsoft and T-Mobile. He brings his corporate experience to help private practice dentists realize their full business potential through more effective marketing strategies to stay competitive in the rapidly changing world of marketing and healthcare.